AMERTA SOUND FULLMOON MEDITATION BY GALIH NAGA SENO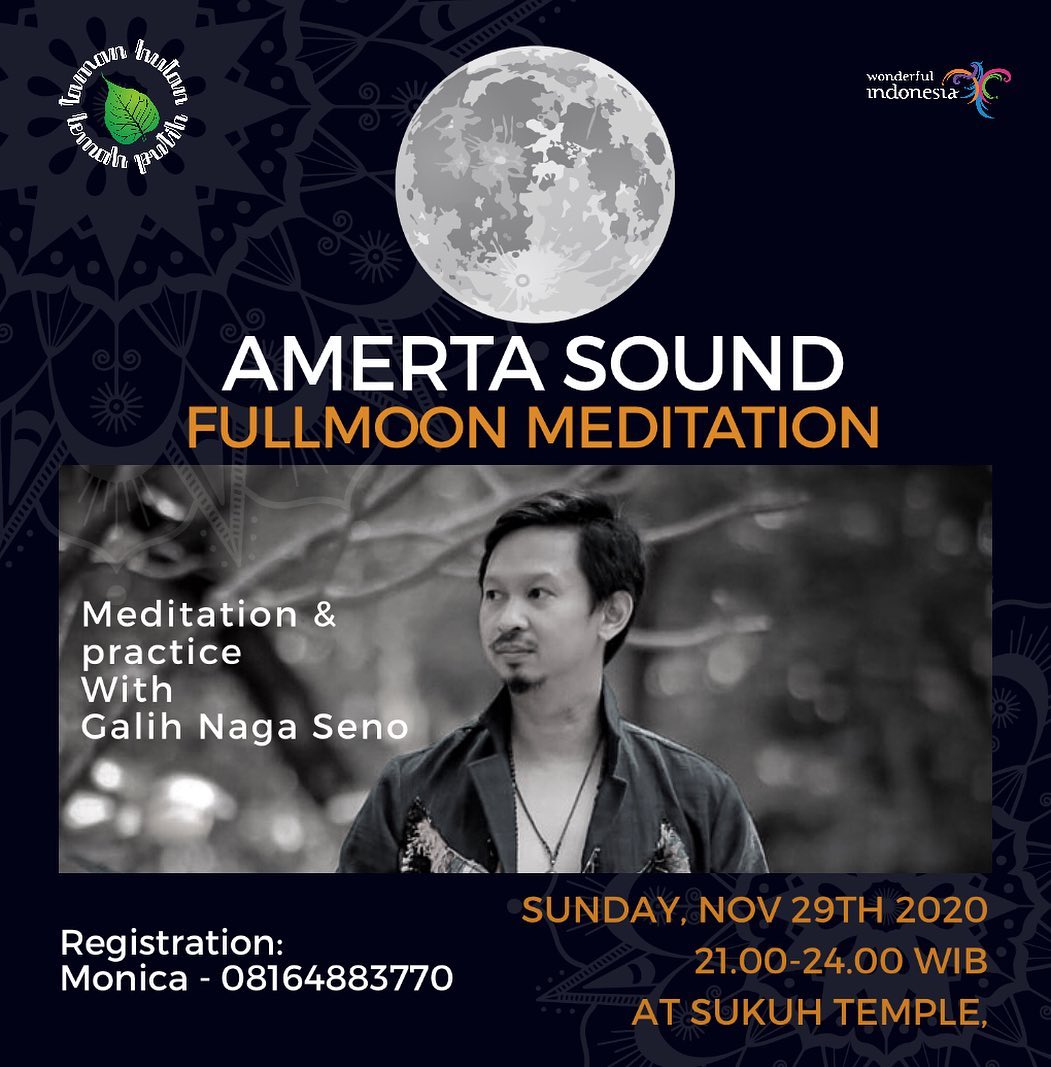 AMERTA SOUND FULLMOON MEDITATION BY GALIH NAGA SENO
Tanggal Kegiatan
:

29 November 2020 - 29 November 2020

Lokasi
:
Candi Sukuh

Join with us on Sunday, 29th November 2020 :

- Full Moon Sukuh Temple -

Followed by Galih Naga Seno from Amerta Sound.

We will offer our twilight contemplative peaceful walk at the Sukuh Temple complex for our community well-being during the interlude of Moon rise and Amerta Sound placed in portal of Sukuh Temple.

Weather permitting we will practice open eye Amerta Sound Meditation on the full moon sitting on the temple stones / grass (optional: please bring your own blanket, a warm clothing and your singing bowl).

This Amerta Sound meditation and practice is only open to who have previously met Galih Naga Seno at fellowship.

Please run it by us if you would like to bring a new spiritual seeker.

Entrance is payment with registration are deeply appreciated and will help the cost including F&B, place to stay, and package Amerta Sound.

Pre registration is strongly encouraged for our planning. Please register early as space is limited at Sukuh temple Guest house, Karanganyar.

Book now:
Monica - +62 816-4883-770
Registration now, and get your Early bird fare.