Kolaborasi Vans dan National Geographic Menghasilkan Lima Sepatu Bertema Alam
27 Mei 2020
maya silalahi
Brand sneakers asal Amerika Serikat, Vans, menambah katalog kolaborasi musim semi dengan menggandeng National Geographic. Rangkaian sneakers yang bakal dilepas ini bercorak alam dan hewan, yang dirancang sesuai ciri khas National Geographic. Total ada lima desain dalam koleksi ini yang terdiri dari Slip-On, Era, Authentic, Old Skool, dan Siluet Sk8-Hi.
National Geographic, yang terkenal dengan eksplorasi dan dokumentasi termasuk petualangan, sains, fotografi, lingkungan, sejarah, dan ruang angkasa, telah mencakup setiap sneaker Vans dengan karya uniknya sendiri. Sebagai contoh, Slip-On menggambarkan Greenland's Pine Island Glacier, sementara Era tercakup dalam representasi artistik dari samudera dan olahraga satu-satunya unit yang dihiasi dengan koordinat.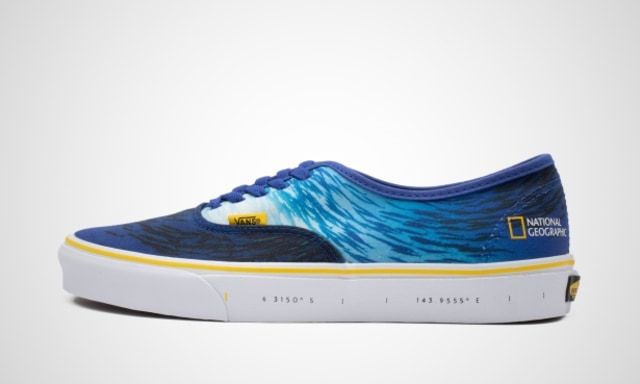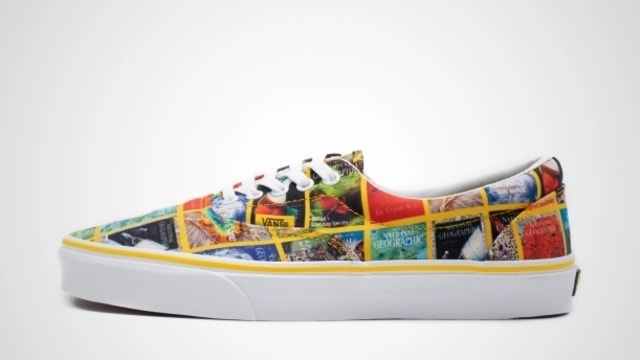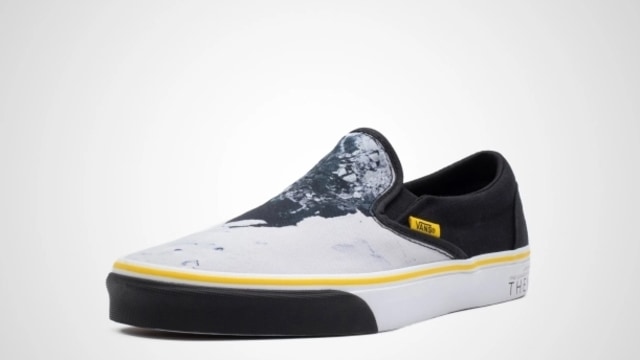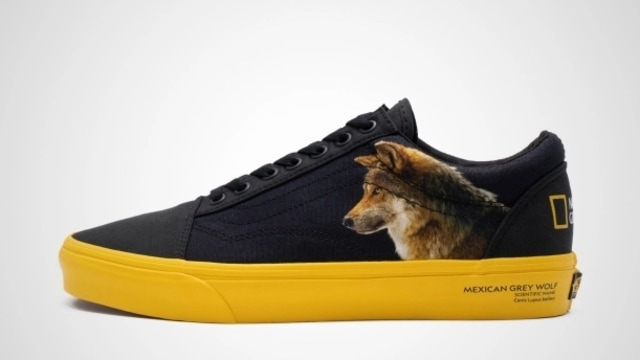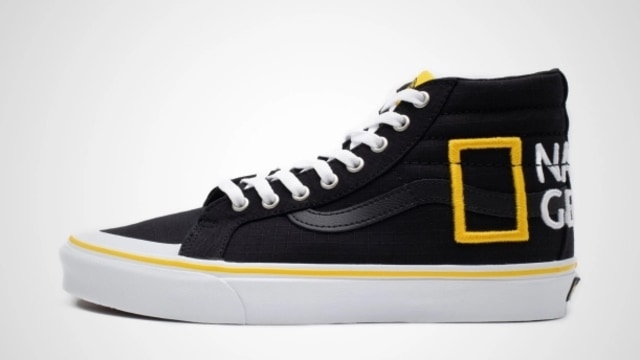 VANS X NATIONAL GEOGRAPHIC dok 43einhalb.com
Di tempat lain kita melihat Otentik yang tercakup dalam majalah National Geographic mencakup lengkap dengan perbatasan kuning tanda tangan publikasi, serta sepasang Old Skool yang memamerkan serigala abu-abu Meksiko bersama katak pohon bermata merah. Yang melengkapi koleksinya adalah Sk8-Hi yang memakai logo National Geographic bersulam besar. Logo ini menghiasi semua pasangan kecuali Era, sementara plat tanda tangan Vans di bagian tumit kini hadir dalam jalur warna hitam dan kuning yang tepat.

Elemen spesifik National Geographic lainnya termasuk strip kuning pada semua pasangan kecuali Old Skool, yang sebaliknya dilengkapi dengan unit sol vulkanisir kuning penuh. Lihatlah kelima pasangan dari kolaborasi National Geographic x Vans di galeri di atas, dan ambil mereka dari pengecer seperti 43einhalb ketika mereka turun pada 1 Juni. Harga berkisar dari sekitar $ 82 USD hingga $ 104 USD.
Artikel telah tayang di hypebeast.com dengan judul "'National Geographic' Graces Iconic Vans Sneakers With Nature, Wildlife and More"